ARCOTEL Wimberger Vienna
All the colours of life... 
Where the music swings with class and style.
The hotel is situated at the entrance to Vienna's bustling and trendy Neubau area. The imposing building, with its glass corner windows, is reminiscent of the bow of the ships docked at the Danube marina. From here it is a stone's throw to the Stadthalle event centre, the Mariahilfer Straße shopping mile is just around the corner and the city centre is only a ten-minute walk away.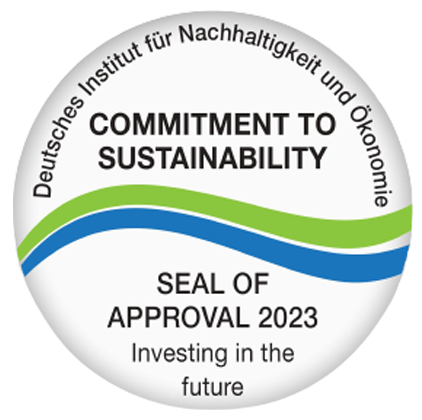 Walk through the doors and leave the traffic behind. Step inside, breathe deep and get ready to be amazed. Art Deco lamps on the walls, a glittering chandelier, a black lacquered grand piano … what a surprise! The building has a history that cannot be seen from the outside. Originally built in 1871 for the Vienna World's Fair, in 1994 the Wimberger became the parent hotel of the ARCOTEL family.
The heart of the Wimberger beats to the rhythm of the waltz, with a special design and Viennese charm that attracts businesspersons, artists, globetrotters and oddballs alike. The offer is as varied as the crowd, with ballroom dances, concerts, matinées and soirées bringing people together. Nowhere else is the interaction of these contrasts as clear as at the Sunday Jazz Brunch. Here you'll find substance as well as style. Come find out how understatement can swing.
 
---
Travellers' Choice 2022
Every year Tripadvisor awards businesses that have demonstrated excellence in the hospitality industry with a Travellers' Choice Award. This year we are one of them! This means that we have consistently received great reviews.
The ARCOTEL Wimberger is among the most popular 10% of hotels worldwide.
---
 Wi-Fi   Parking   Restaurant & Bar     Wellness & Fitness  
 Pet-friendly   Digital newspapers and magazines
---